You've probably heard a lot about content marketing strategies, but what are they and how do you go about creating one? The first part of that question is easy because the definition is in the name – it's a strategy for your content marketing. The second part isn't as easy, but here is a step-by-step guide to simplify things:
Determine Your Objectives
Identify Your Point of Difference
Research and Set Your Targets
Ensure Your Strategy is Measurable
Make Sure You Have A Strategy for Executing Your Content Marketing Strategy
Define the Next Step to Ensure Growth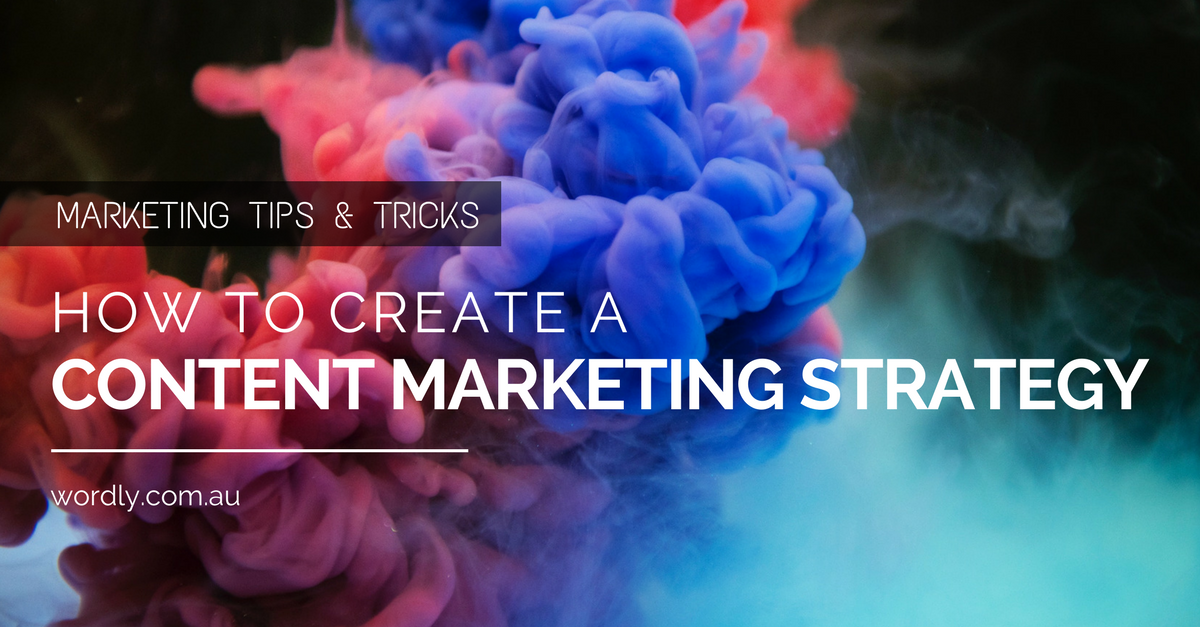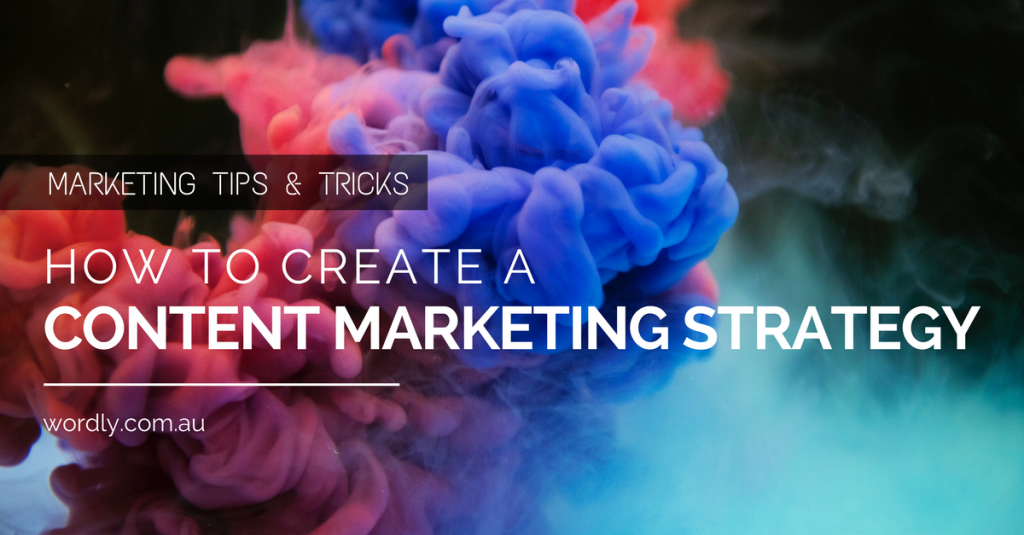 Determine Your Objectives
Why do you need a content marketing plan? In fact, why do you need content marketing at all? Are you trying to increase your customer base, or, are you trying to raise awareness of a new product or service line? Are you an established piece of the market, or are you a start-up that needs to make some noise?
If you start creating a marketing plan without having goals in mind, you're working backwards, and you'll get nowhere. It's like researching hotels before you've even decided on the location of your vacation! Goals first, plan for achieving those goals second.
Identify Your Point of Difference
Every good business or product has something that sets it apart from the rest. Your content marketing strategy also needs to have this point of difference. Content marketing has exploded, and everyone from your local plumber to the Prime Minister is engaged in it. With the sheer volume of content, yours needs to stand out.
To do this, you need to make sure that every bit of your content sings your point of difference at every opportunity. Avoid anything generic, and ensure your content reflects you and your goals.
Research and Set Your Targets
Your content needs to have a target, which is an audience. It's not enough to merely identify your audience; you need to research them. That means understanding their likes, dislikes, behaviours, inspirations and of course, what they engage with. Do they use social media, or will an email campaign be more effective?
Your strategy will only be useful if it is targeted, and you'll only hit that target if you know where to aim.
Ensure Your Strategy is Measurable
Every strategy has to be measurable. You may have developed the perfect plan for your content delivery, but you'll never know because you haven't put the steps in place to ensure you can measure its effectiveness.
You need specific data and analytics to do this; you can't just see that your sales have gone up and be happy with your content. The two could be completely unrelated, and you'll continue to spend money on a delivery schedule that is having no actual effect! Ensure every aspect of your plan can be reviewed and interrogated via data.
Read our blog on Metrics for Measuring Marketing Content.
Make Sure You Have A Strategy for Executing Your Content Marketing Strategy
This may seem like an obvious point, but so many people develop a strategy, without coming up with a delivery plan. Your strategy may include generating a social media campaign that will increase your potential leads by 5%, but do you know how to do this? Do you have the expertise, or do you need to outsource?
Ideally, the execution will be included in the strategy, if it isn't, make sure everyone knows exactly what they need to do to realise the content marketing strategy.
Define the Next Step to Ensure Growth
The best content marketing strategies are dynamic. You should never see your strategy as complete. Instead, it needs to be in a constant state of renewal and refinement. While you need to set objectives, these shouldn't be concrete; they should be starting points for you to grow and expand on.
Once you've achieved a goal, expand on that goal, set the next target. Never be satisfied with your strategy execution because there is always room for improvement.
Why Do You Need a Content Marketing Plan?
Creating a content strategy is essential for a variety of reasons:
It ensures you use your resources in a cost-effective way by making everything measurable
It allows you to set, achieve, surpass and expand on goals, which is essential in maintaining morale in your business efforts
Having a concrete plan that meets its goals gives you the freedom to experiment in other areas, for example, if your social media plan is working you can consider sponsored content. If your blog page is generating increased traffic, you could look at hosting advertising
Most importantly, it will ensure everyone on your team is working towards a common goal, which is the key to success in any marketing effort.