If you're fresh on the graphic design scene, chances are you're feeling a little in over your head. The process of graphic design is more complex than you may have initially realised – which would explain why there are entire university degrees dedicated to mastering it.
That's not to say you need a bachelor's degree to tackle a graphic designing task. These days there are an abundance of applications and programs at your disposal to make graphic design a breeze. From colour combinations and image galleries to advanced editing and layout tools, we've rounded up our top picks of graphic design programs below.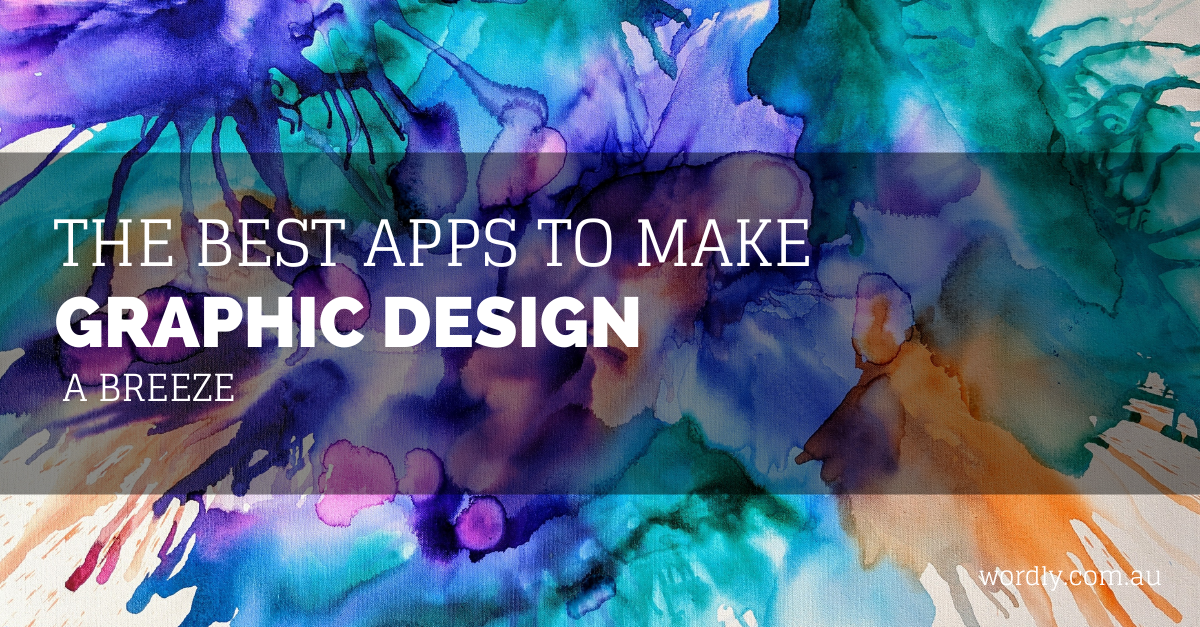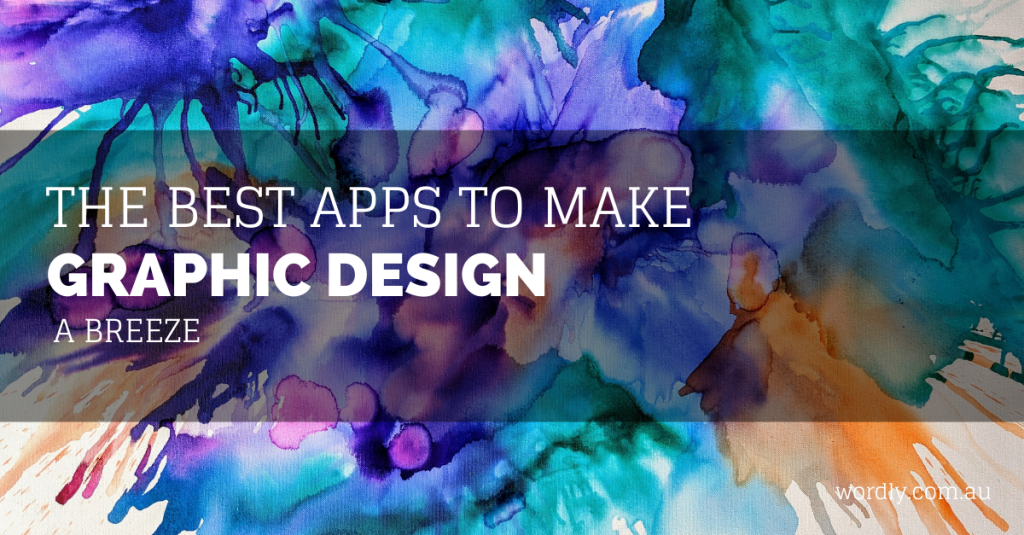 Adobe Creative Cloud
If there is one tool to equip yourself with when embarking on a graphic design journey – it's the Adobe Creative Cloud. Encompassing over 20 desktop and mobile apps, the Creative Cloud contains just about all the tools a graphic designer could need for any task. Whether it's enhancing photo's, creating icons and graphics, producing marketing collateral, or end to end branding development – there is an app for it.
There is a cost associated with the Creative Cloud, however if you are going to purchase one product to get your graphic design underway, this should be the one. Depending on what your design needs are, package prices differ. For example, photographers will make the most use of Lightroom and Photoshop, while publishers are more likely to opt for InDesign and Illustrator.
The programs can be a little difficult to understand at first, but to Adobe's credit they have a solid catalogue of tutorial videos to walk you through each program.
Canva
Now this one really gets our blood pumping. Canva is an online graphic design tool that's geared towards creating social media graphics, presentations and visual documents. It's super beginner friendly with a massive catalogue of templates, simple user experience, and a basic range of tools to create designs with. The best part is that the bulk of its services are free!
You can create anything from social media posts, through to email footers, logos and presentations. Plus, it comes with a ton of included graphics and photography to spice up your designs with. In many cases, building your project can be as simple as selecting a template and customising the colours and graphics to match your brand.
Coolors
If you're stuck at the very base of your graphic design journey – trying to settle on colour scheme to stick with throughout your brands' lifetime – then this one's for you. Coolors is one of the most simple yet helpful colour combination tools available – and it's completely free! With the tap of the spacebar, Coolors instantly generates a random colour scheme for you. You can customise how many colours you're after, generate a colour scheme from a photo you like, or just play around with the tones you're after.
Honestly, this app is a saving grace if you're lacking a little design inspo or are simply after a place to start. The platform is super customisable and user friendly too. If you see a colour you like amongst a scheme you're not stoked about, you can lock it in while randomising the remaining colours. And there's no need to stress about accidentally creating an offensive colour scheme either. Coolors analyses the tones you've locked in to find complementary and contrasting colours to fill out your combination.
Already have a few colours in mind but aren't sure how to complete the look? You can punch your colour codes in and then let Coolors churn out some ideas for you. Be warned though – this program is super addictive, so that spacebar could cop a fair workout.
Pinterest
Okay, so we know this isn't strictly a 'graphic design app' but Pinterest is an amazing launch pad for your creativity. Think of it as your digital mood board. The platform is practically bursting with creative ideas, aesthetic imagery and design inspo at every tap or click.
Originally created as an image sharing platform, Pinterest has gone on to develop a name for itself in the creative sphere due to it's heavy focus on aesthetic and artsy content. You can create separate virtual 'boards' for each project or client you may be working on. From there you can develop and build upon a gallery of inspiration to refer back to throughout your work. No matter what stage of the graphic design process you find yourself at, Pinterest is a brilliant tool to have at your disposal.
Noun Project
For beginners, or even just those who are time poor, creating customised icons may not be a viable option. Which is no stress at all because you bet there is an app for that too! The Noun Project is an online gallery of free downloadable icons and stock imagery. With a database of over 3 million icons to choose from, the Noun Project is another golden nugget of free graphic design power.
Still sound a little overwhelming? We get it. Sometimes your visual work takes the backseat while you focus on what you do best – running your business like an absolute boss. Fortunately, Wordly are equipped with a team of creatively gifted graphic designers who can deliver effective, results-driven graphic design solutions. Get in touch with us today to find out more about our vision for your brand.