After the chaos of a year spent confined to our homes and cut-off from physical socialisation – what has 2020 done for the way we're set to interact in 2021? Lockdowns, working from home and restrictions saw a shift in the way we develop and maintain our connections. While we may finally be emerging out the other end of solitude, some of these lifestyle changes are likely to remain permanent.
When the news hit in March that many countries would enter a mandatory lockdown period, a 21% increase was reported in social media use. With standard communication lines severed and face-to-face business transactions a scarcity, social media became the forefront of human interaction. From friendly catch ups to business meetings and content consumption, suddenly our entire lifestyle pivoted online. But as we re-enter a COVID-normal way of living in 2021, just how will social media respond? And after a year of rapidly evolving trends, what innovation does social media have in store for 2021?
Our social media pioneers have the top trend forecasts for social media in 2021.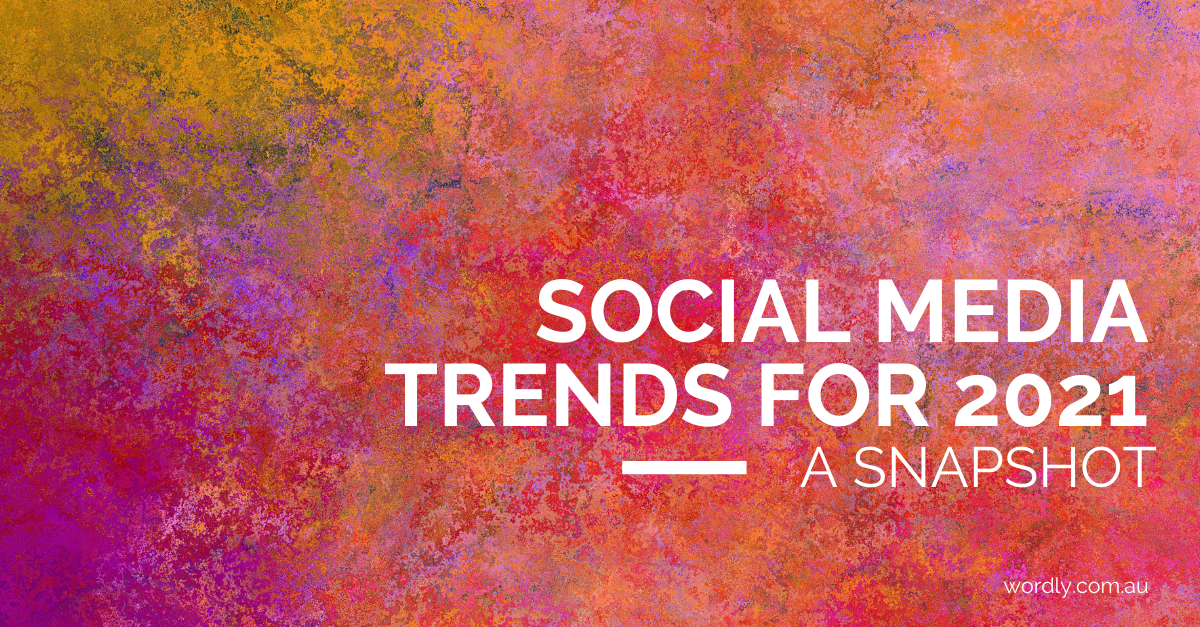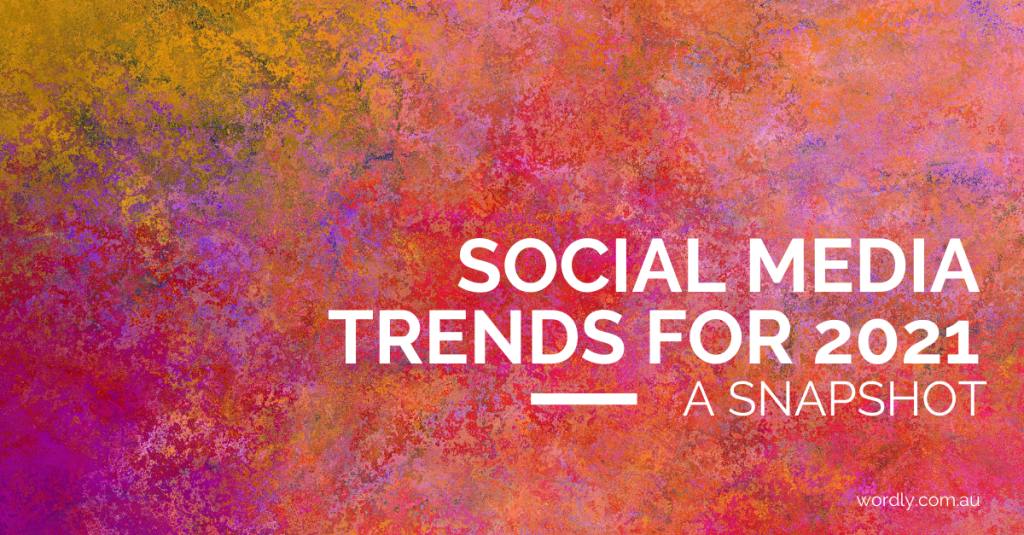 Instagram more search friendly
In late 2020 Instagram announced it was re-gearing its search functionality. The pioneers of the hashtag trend (#ThrowbackThursday and #WomanCrushWednesday, we're looking at you) have now shifted away from relying solely on the tags to search content. In the past, Instagram's users could only search through hashtags, location tags, profile names and usernames.
Enter, Instagram keyword search.
Finally, the search functionality will scour captions for keywords, opening up a range of previously undiscovered content.
What does this mean for marketers? Keyword loading your captions is now a crucial step to ensuring your content is discoverable by the platform's 1 billion users. We suggest increasing your reach by loading up your bio with relevant keywords.
Time to Get Conversational on LinkedIn
A large portion of workforces dispersed from their communal workplace and out to their home offices in 2020. With this, company culture and team environment took a massive hit. LinkedIn quickly stepped in to fill the void of company chatter and workplace conversation with a host of new interactive features.
From LinkedIn Live sessions to Polls, Stories an Events, there is more diversity than ever for content marketers to take advantage of. Promote engaging and open conversation among connections with a poll. Provide personal and raw insight into your brand persona with a live Q&A. These new features have rapidly picked up momentum, so if you're looking to stay relevant on LinkedIn in 2021, you're going to need to jump onboard.
Live Stream to Become Mainstream
It's time to get comfortable on screen because putting your face, product or service on camera is now accepted, if not expected, by consumers. After a year of virtual yoga classes, livestreamed interview panels, and virtual try on sessions – life online has become a convenient new normal.
In fact, according to Forbes, the livestreaming industry grew a whopping 45% from March-April alone in 2020.
Industries that previously survived without a strong social presence have now turned to socials as their primary form of communication between their consumers. Even as we re-emerge into more face-to-face business interactions, consumers are now used to interacting in real time with brands.
It's no secret that video content dominates in popularity and engagement across socials. What the Live feature has added is a real time means for two-way communication between brands and their consumers. Whether it's a Q&A, tutorial or entertainment, live content engages audiences by providing material that feels exclusive and personalised.
Regulations and Legalities to Tighten Their Grip
If there's one thing we've witnessed in 2021, it's the chaos that ensues when government authorities and tech giants don't quite see eye-to-eye. Of course, we are talking about the media bargaining battle between Facebook, Google and the Australian government.
The days of social media having free reign to do as they please with their content, data and algorithms are long behind us. Beyond the media bargaining tiff, data privacy and security are an ongoing source of scrutiny for most social media players.
Trump may be a distant memory for America, but his concerns over the data security TikTok aren't quite as forgotten. The app was investigated and threatened to be banned over national security concerns. India also imposed a brief ban on the app in 2019 over controversial content and predatory behaviour.
The flexing of government powers over the social media platform sets an interesting precedent for the year ahead. We will likely see more government intervention, legal policies and restrictions around the way social platforms operate. Watch this space, we say.
Need a hand navigating the ever changing tides of socials? Or just after a reliable team of pros to take the hassle of regular posting off your shoulders? Our team of social pioneers at Wordly can take care of your entire social campaign so you can sit back and let the leads roll in. Let's have a chat today about the social media potential of your brand.