Want clear, creative marketing copy that delivers cut-through and conviction?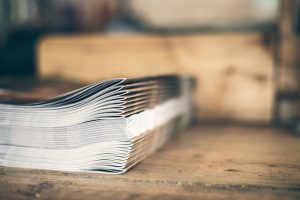 We believe that effective marketing and advertising copy makes a huge difference to message delivery. Compelling copy will smack your audience between the eyes, shake 'em up a bit and make them act. Take it from us, mediocre copy just aint gonna cut the mustard. With a knack for revitalising mundane copy and generating fresh angles, Wordly provides concise, accurate copy on time, every time. We strip back your message and deliver the fundamentals. It's our key strength here at Wordly.
In our busy world, reading marketing and advertising copy takes up valuable time. That's why we use as few words as possible to say a great deal. We believe that marketing and advertising copy must be concise, informational and intriguing. Our words, coupled with your brand and powerful images; that's what strong branding is all about.
Wordly writes marketing and advertising copy for all forms of digital and print media, and will help increase your return on investment. We can help with a range of collateral, from brochures, flyers and case studies to newsletters, online campaigns and print advertisements. Wordly works hard to make sure that your brand stands out in a crowd, for all the right reasons.