Email marketing can be a great tool to engage with your clients, helping them to stay in touch with the goings-on of the business. However, the task of crafting an engaging campaign and standing out is becoming harder and harder thanks to the array of company newsletters that are flooding inboxes on a daily basis.
Despite this influx, email campaigns are still a chief means of communication between you and your consumer base. It is more important than ever to maximise this avenue, by creating a newsletter that helps to build your existing client base, while still establishing credibility.
And, there are a number of easy and effective ways to drive sales from your existing clientele, through your company newsletter.
Use this helpful guide to assist you in motivating your audience to open your newsletter: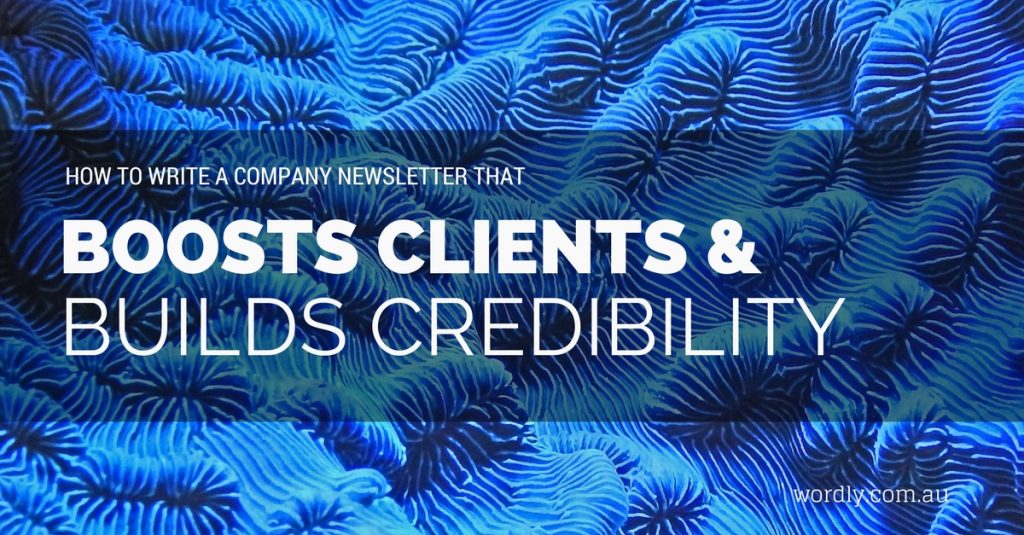 Deals, incentives and promotions
People love incentives, so ensure your campaigns are full of incentives for engagement. You should include any information about current deals and promotions at the forefront of your newsletter, such as a sale you have on at the moment. You also need to incorporate phrases that encourage action. These phrases are referred to as Calls to Action and include utterances such as Subscribe Now! And Click Here!
You can also use your newsletter as a format to offer exclusive incentives for subscribers. Perhaps there is a code in the newsletter that will give free shipping or a 15% off coupon code for those who subscribe. If you post these on other company forums (your website, social media etc.), this will generate an interest in your newsletter, and increase your subscription numbers.
Success Stories
 An excellent newsletter will assist in solidifying and extending the credibility of your business. A great way to continue this growth is to include customer reviews and testimonials, somewhere in the copy.
Just ask some of your regular customers, or people you know have a favourable opinion about the business, to write a written referral in your newsletter. Not only will this help to personalise, but it will also help your business to establish credibility amongst your audience by giving your audience an example of your service.
Highlight Charity or Community Involvement
 People love companies that give back to the community. By highlighting charitable and community initiatives in your newsletter, your audience will see that you are a business that cares about projects external to your own. This will assist in establishing a reputation for your brand that is based on your position as an influencer in the community, and a force of good.
A consumer is far more likely to purchase from a brand they know does good work, than a brand who doesn't. Large companies have entire divisions dedicated to charity and community involvement, at a minimum you need to be highlighting the work you do in your newsletter campaigns.
Examples of community and charity work include:
Participating in local school working bees
Donating to fun-runs
Assisting in building community centres
Providing staff for donation pushes
Include an Events Calendar
If your business conducts regular events or promotions during the year, a newsletter is a great way to showcase these to your audience. Adding a calendar of events can help to keep your clients engaged, as they know the current picture of the business.
This calendar could also include events that are occurring within the industry, which may be of interest to the clients you serve. Perhaps there is new legislation or technological developments occurring, or a shift in the way the industry will operate.
Information like this may be something your audience will want to learn more about. If your readers are enticed to read on, your Click Through Rate (CTR) will improve, and your campaign will be more successful.
Form Personal Relationships
If you can get your subscribers to see you as less of a business, and more as an individual they can connect with, this will help establish credibility and increase your sales.
This can be done via a CEO message at the beginning of each newsletter, including helpful industry ideas and insights. This copy should be conversational and friendly, rather than authoritative. Try to make it as though the letter is addressed to a singular customer, as this will give your newsletter a personal touch.
It could also be a good idea to include staff profiles in your newsletter. This could consist of interviews with new or long-standing staff members, as well as information about new staff, promotions, awards or anniversaries. You could also cover the personal endeavours of your staff, such as volunteer work or other miscellaneous hobbies.
A healthy personal relationship between a business and the customer results in repeat transactions by customers, as well as an excellent word-of-mouth reputation.
Use these tips and your email marketing campaign will improve your relationship with your customers, instead of being sent straight to the junk folder.